TTELT Virtual Events:
All educators are welcome to attend TTELT Virtual Events. Events are scheduled in PDT/UTC-7 (California, USA) timezone.
Upcoming Events
Workshopsare 1-2 hour interactive virtual events. Workshops are free, and certificates are available for active participants.
All events require prior registration to attend. Use the link to register today. Once registered, you will receive your Zoom access link to join the meeting.
TTELT Workshop | Supporting Students After Trauma
Learn how to recognize and respond to signs your students have experienced or are currently enduring trauma.
13 May 2023

Sarah Raymond Cunningham
7:00 am PST (California, USA)/UTC-8
Register: Click here to register.
TTELT Talks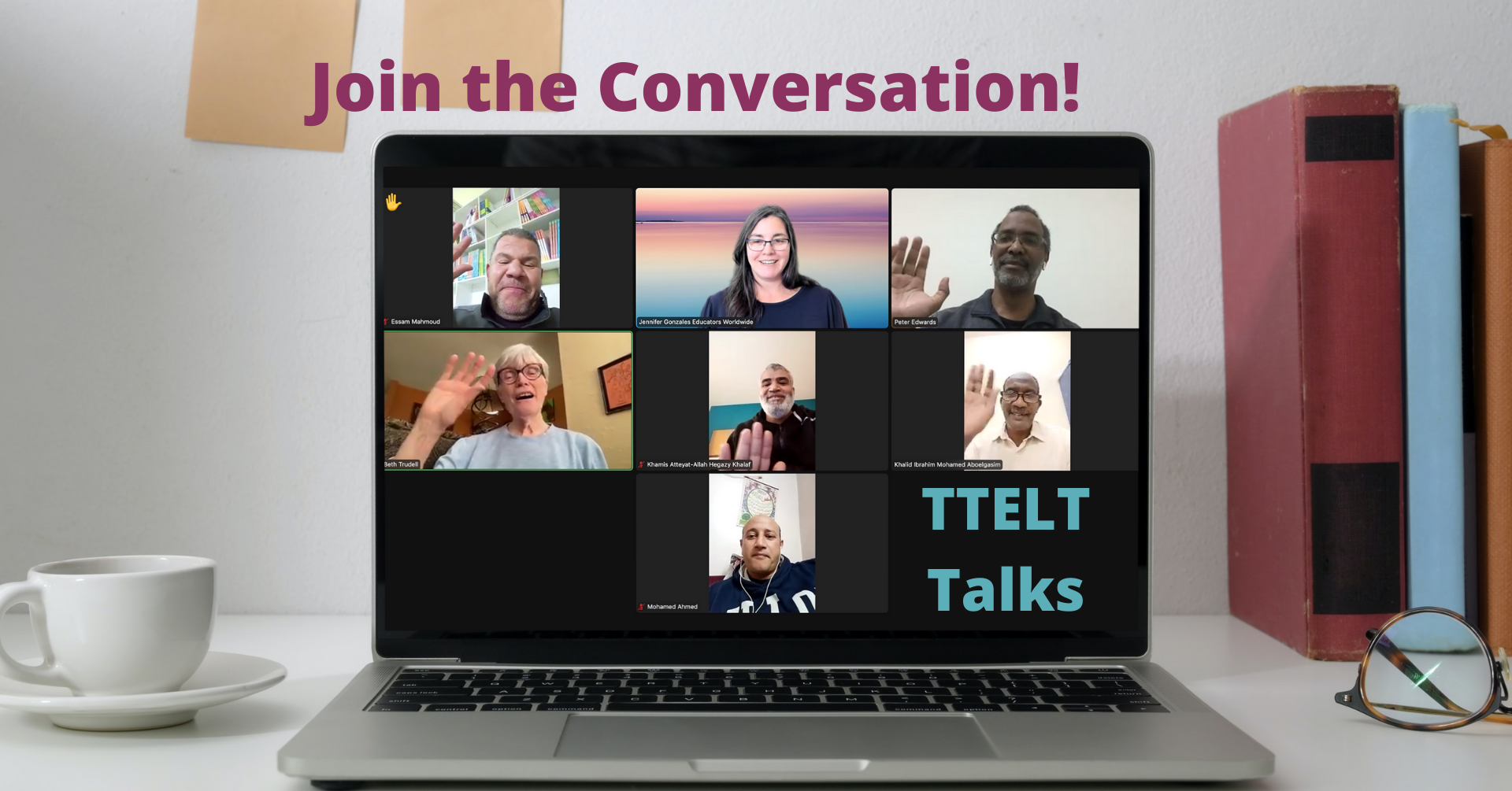 Join the Conversation!
TTELT Talks is a discussion group for teachers of English Language Learners. We meet on the last Saturday of each month over Zoom. Connect with teachers from around the world to share ideas, get advice, and learn from each other. We have two (2) times, join both or choose the time that works best for you.